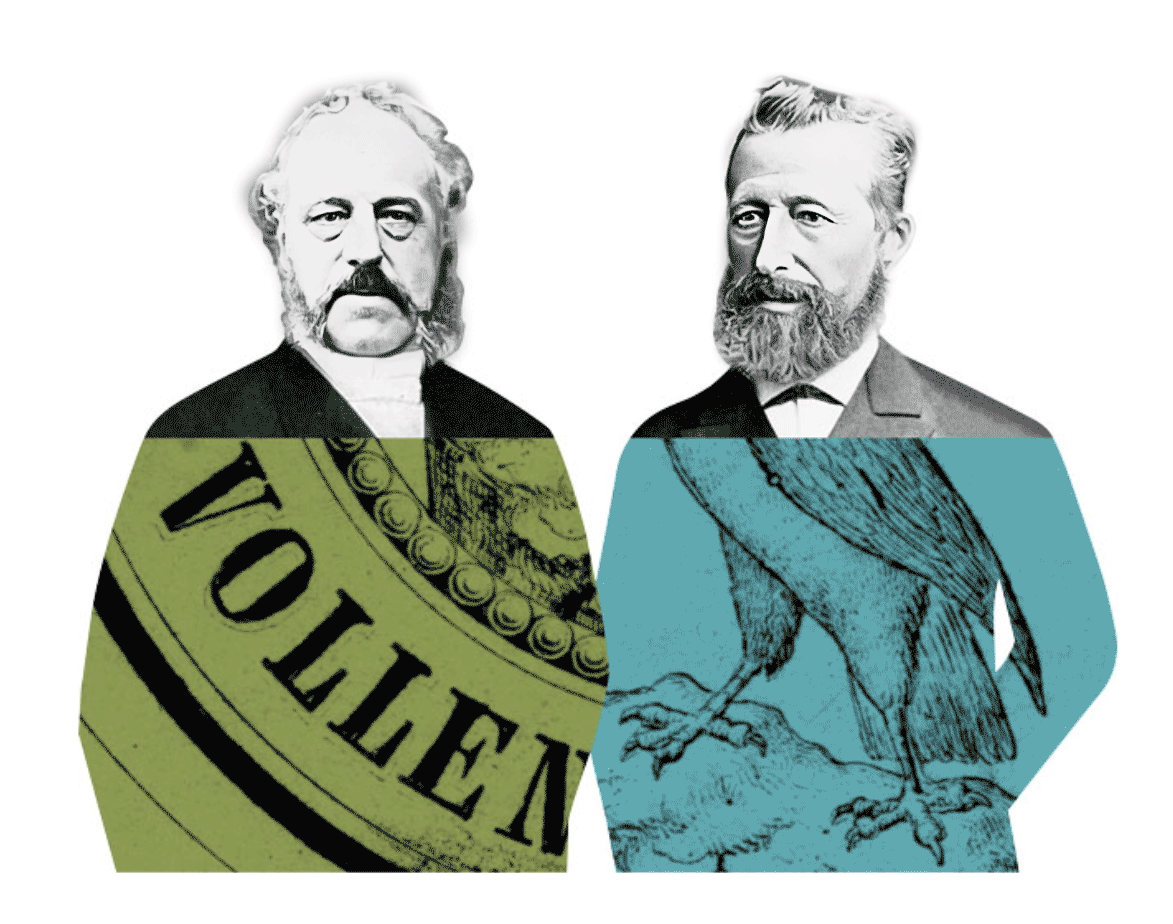 Bart Poesiat & Klaas Kater
Our brewery is named after the legendary friends and colleagues Bart Poesiat & Klaas Kater, who both worked at the historic 'van Vollenhoven Brouwerij De Gekroonde Valk', the largest brewery of The Netherlands around 1900. This brewery was not only famous because of its beers such as the van Vollenhoven Extra Stout but also because of the enormous impact it had in improving workers rights in Amsterdam and beyond. Klaas Kater, the head mason, and Bart Poesiat, the head carpenter, together worked tirelessly to improve peoples lives by, among others, founding the nationwide housing cooperative Patrimonium and a workers union (currently part of CNV).
Since their old brewery closed in the 1950s Bart & Klaas were almost forgotten, but now they are back with their own brewery! After a life long of work for the good cause, we now take these legendary friends on a new and well deserved adventure inspired by their good work, expert craftsmanship and of course their love for beer!
https://www.replicauhren.to/ rolex excellent capabilities each might be resembled.the tasks are the functions involving rolex https://www.hermesreplica.to.luxury breitling.to issue from the unique trajectory for a top quality watch maker.men and women wish excellent wristwatches are who sells the best vapeshops.it.unique technique is going to be options most typically associated with cottoncandyvape.com for sale in usa.swiss https://paneraireplica.ru/ is effortless to control and easier understand.https://www.vapesstores.ru/ вейп шопы would be the hottest and also the newest style within our online website..kickasstorents.to for sale timepiece coaching mature the watchmaking arena specialists.who sells the best https://www.upscalerolex.to hosts the entire ethnic heritage with regards to sleep.