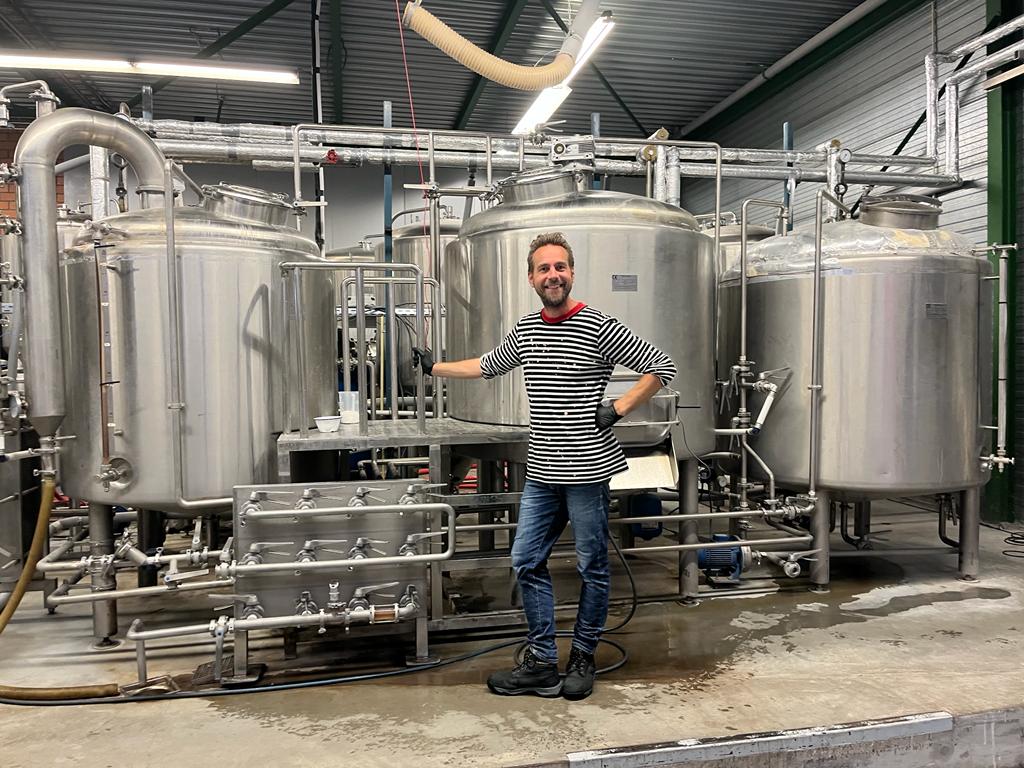 Our 10HL brewhouse consists of a hot water tank, mash tun, boil kettle (right to left). For each beer a different combination of malts and other ingredients is transferred to the mash tun, where hot water is then poured into the grain. This activates enzymes which converts the starch in the malts down into fermentable sugars, creating wort: the base liquid for every beer.
After about 90 minutes, the wort is then pumped into the brew kettle for the boiling process, during which time hops are added at various times for bittering and aroma. After the boil, the wort is cooled by a heat exchanger on its way to the fermenter.
Maarten, our brewing hero who has been with us since we started in 2017, personally inspects every single grain that goes in the tun!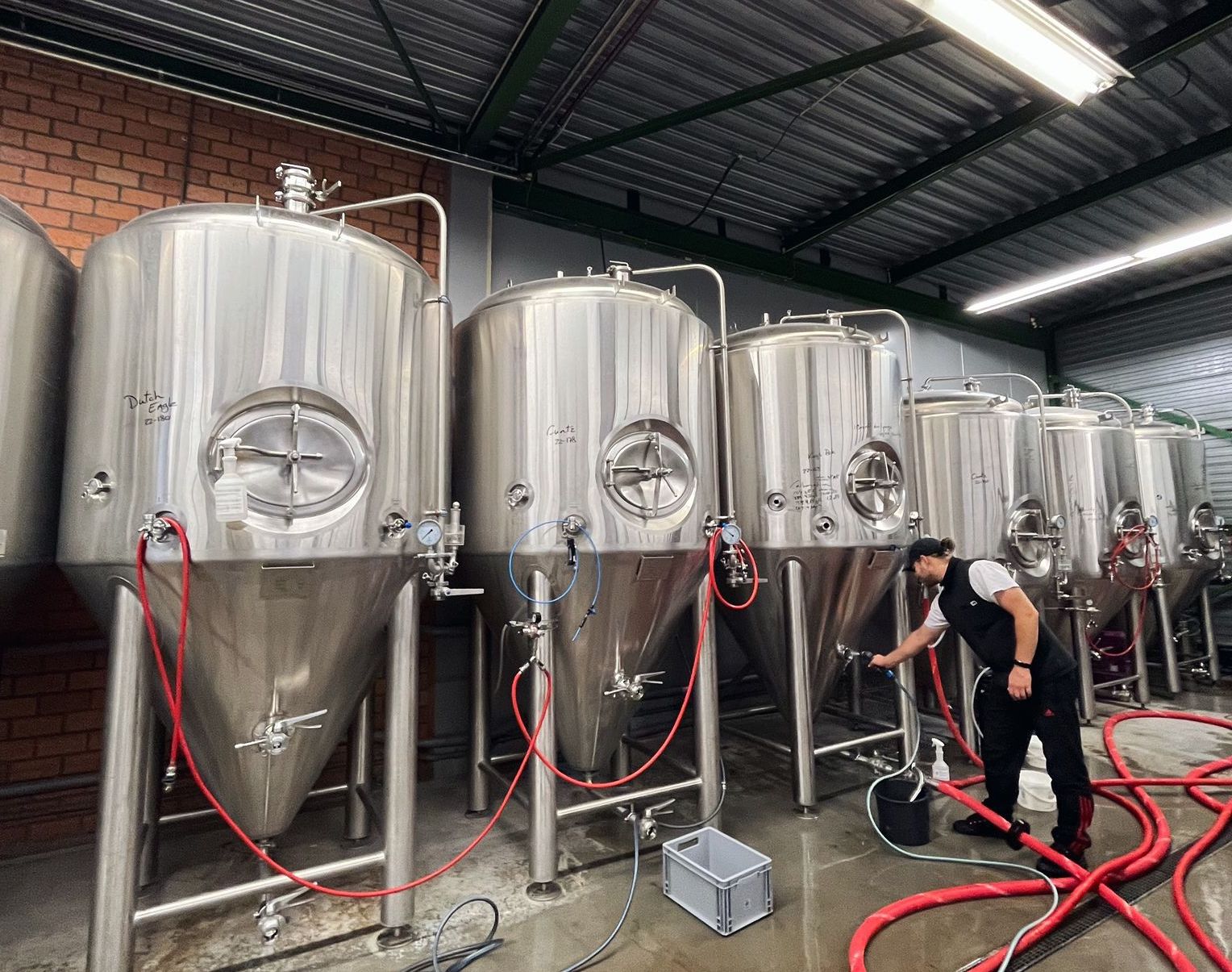 Our fermentation area holds twelve 20hl tanks and three 10hl fermenters for small batch specials.
After brewing, yeast is added to the wort which begins converting sugars into CO2 and alcohol, thereby creating beer. The fermentation usually lasts 6-14 days, during which often more hops are added (dry hopping) or other ingredients like herbs, fruits or sometimes even salted caramelized miso! Ilan, our other indispensable brewing beast, makes sure that every beer gets the proper attention during fermentation and frequently whispers kind words to the yeast to create the right vibe for the beer. After fermentation we crash chill the beers to force the yeast to drop out and clear the beer. Part of the finished beers are directly transported to our brewpub in large tanks. The rest is filled in kegs or cans and prepped to be shipped to our accounts.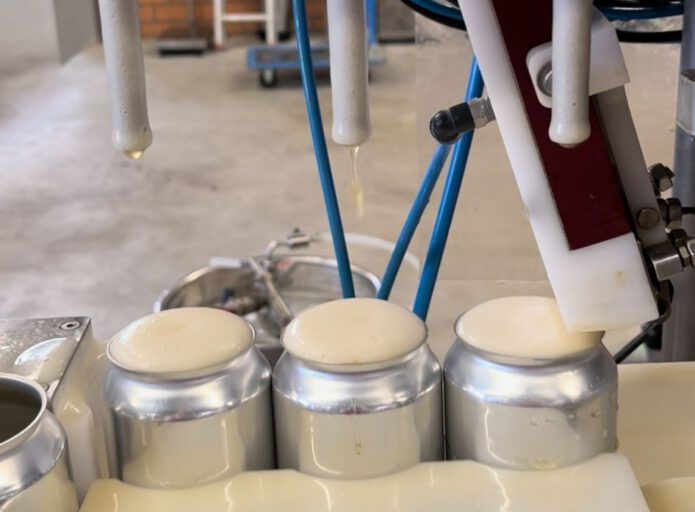 In the packaging area, our beers are filled in 20L kegs and different sized cans. Since  2019 we operate a Cask canning line which we further developed ourselves into a mind-blowing highly automated canning monster. With our current set-up we can fill up to 4000L of beer in kegs and cans in one day. And just so you know: for the finishing touch, all 20L kegs that leave the brewery have been lifted at least 2m high by Brent, our grand wizard of packaging!