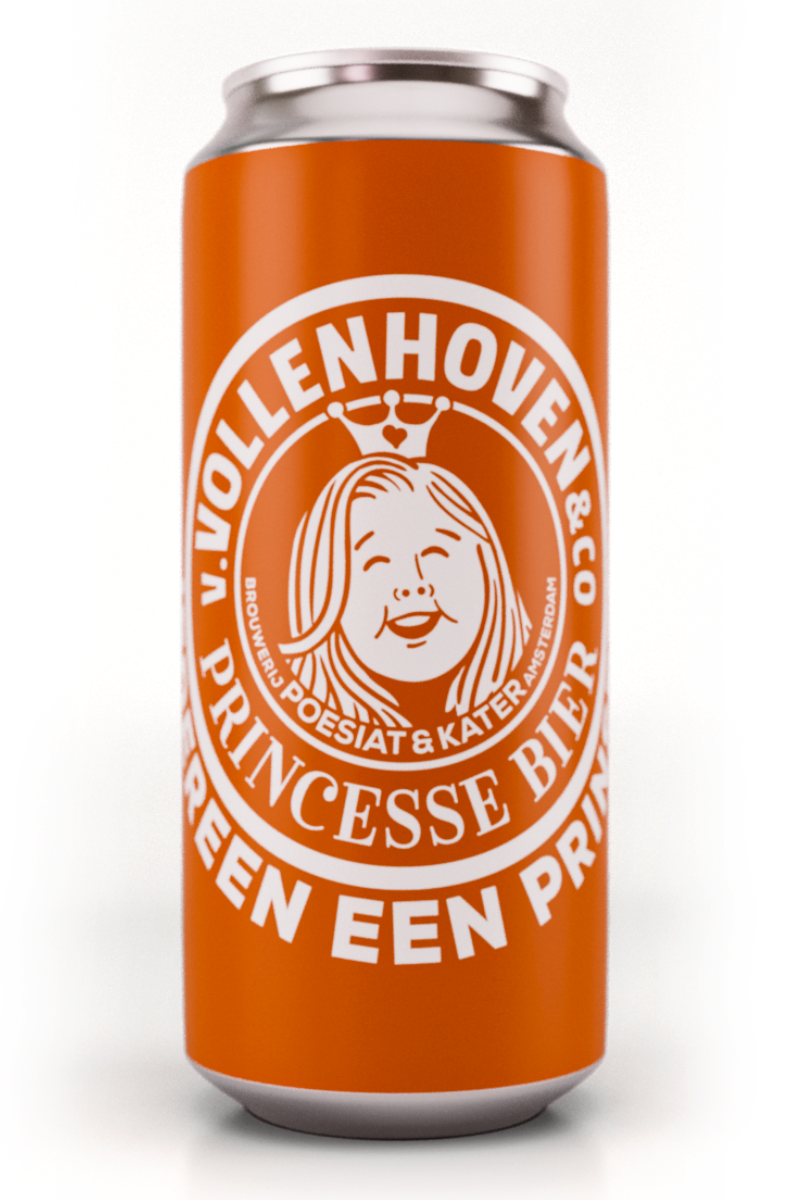 PRINCESSE BIER XL KONINGSDAG EDITION
The XL Kings Day edition of our famous Princesse Bier, without a doubt the most festive beer of our kingdom since the 18th century. This special type of white beer is now brewed again by Brouwerij Poesiat & Kater with extra bubbles for a day to never forget.
Now available in our webshop as 6-pack and 12-pack but also included in our Princesse Bier Kingsday XL Survival Pack with an original Princesse Koningsdag t-shirt!
De XL Koningsdag editie van ons Princesse Bier, al sinds de 18de eeuw het meest feestelijke bier van ons koninkrijk! Dit speciale witbier wordt nu opnieuw gebrouwen door Brouwerij Poesiat & Kater met extra veel bubbels voor een dag om niet te vergeten.
Nu verkrijgbaar in onze webshop als 6-pack en 12-pack maar ook als een Princesse Bier Koningsdag Survivalpakket met een originele Princesse Koningsdag t-shirt.